About Mind & Intellect
On A Mission To Enrich Human Living
Living is an art, a technique, a skill, You need to learn and practice it as you would to play a musical instrument or fly an aircraft – A. Parthasarathy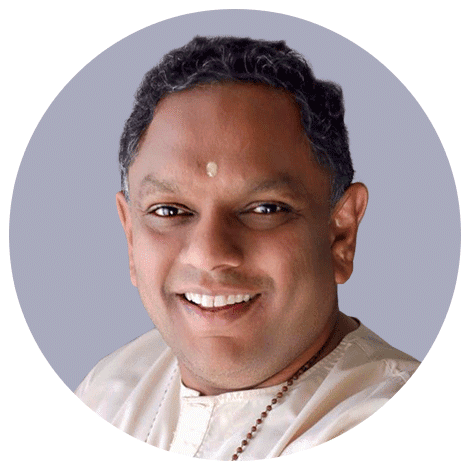 S A Sreedharan is a new age philosopher and a Self-management expert. He has over 23 years in the study and research of ancient wisdom and its practical application in the modern world. His focus has been to help individuals to live life to their full potential, experiencing peace and prosperity. Sreedharanji has conducted over 9000 lectures in various parts of the world for a diverse audience. He is now the head of Vedanta centers in the Middle East and is based in Dubai.
Sreedharanji is the senior disciple of Swami Parthasarathy. Having completed the three-year residential course at the Vedanta Academy, India, he has dedicated his life to helping people improve their quality of living through Vedanta, the ancient wisdom of the Himalayas.
He has addressed the World Bank, Young Presidents Organization, Entrepreneurs Organization, Deutsche Bank, Hewlett Packard, Novartis, Glaxo Smithkline, Siemens, Ernst & Young, Charles Vogele, Bharti Airtel, Castrol, Bharat Electricals, to name a few. He has been the representative Vedanta faculty for three years, at the Ananda Spa in the Himalayas, which is voted as the No. 1 Spa in the world. Also for a year at Shanti Ananda in Mauritius.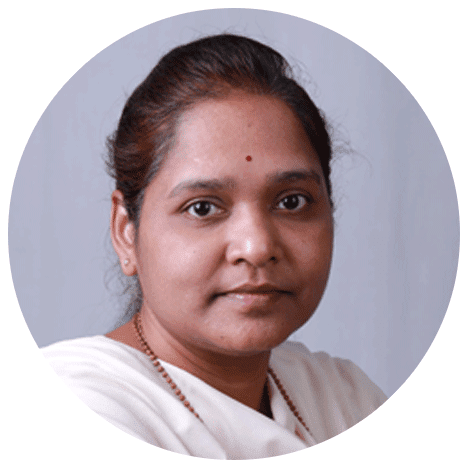 Saritha is a Life Mentor & a Creative Coach. She conducts weekly lectures for Young adults. She let go of her worldly interest in Architecture and took up to the Spiritual pursuit of Vedanta. She was one of the youngest students at the Vedanta academy, joined at the age of 16 years. She is a Senior disciple of Swami Parthasarathy. Been in the study of Vedanta for over 20 years & Dedicated herself to serve the cause.
Saritha is a Vegan & Whole Plant based recipe creator & developer. Studied Whole plant based Nutrition Science from Cornell University, USA. Has over 500 original recipes to her credit. She is a Hata yoga teacher with over 1000 hours of training & practice. She has trained her Soulful voice in traditional Sacred chants. Also the Co Founder & Coordinator at Vedantafest. She has the distinction of completing her 3 years university graduation in 6 months.
A Perfect human being is one who has emotions and is not emotional ; has passion and not passionate ; has sentiment, not sentimental