S A Sreedharan
New Age Philosopher &
Self Management Coach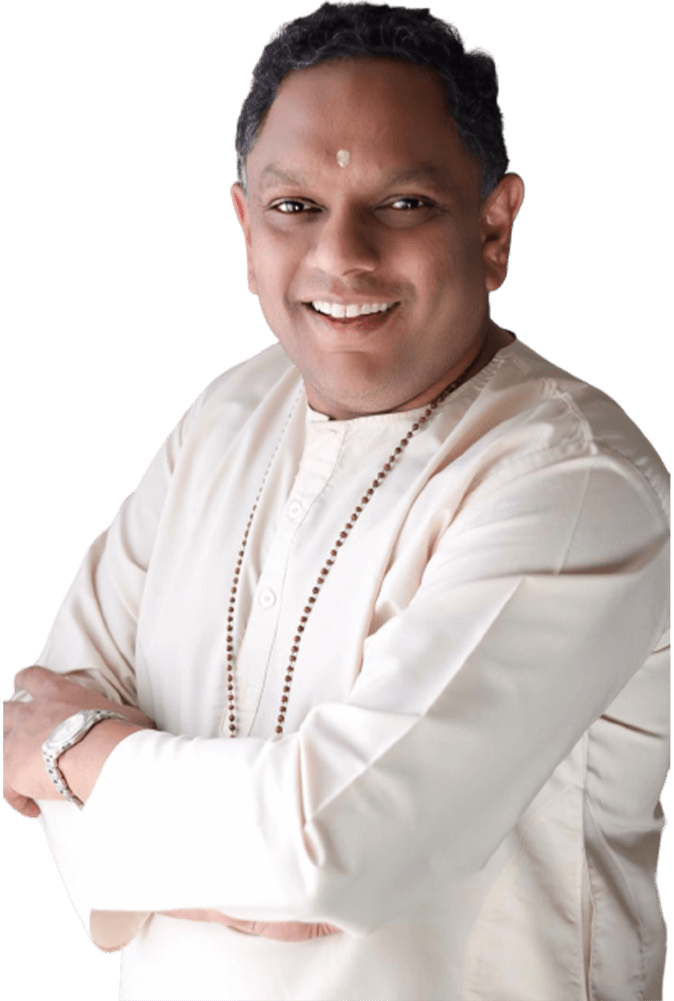 Mind & Intellect:
Vision & Mission
Health, prosperity, and happiness are the need and necessity of every human being. Our mission is to facilitate this beautiful journey of every human to become their best version in life. Our efforts are to improve the quality of thoughts, emotions, and actions of an individual, and as a result, improve the quality of life. The world can then experience peace and prosperity. Our team is small, but our vision and mission are glorious.
About Us
Purity of Emotions | Clarity in Thinking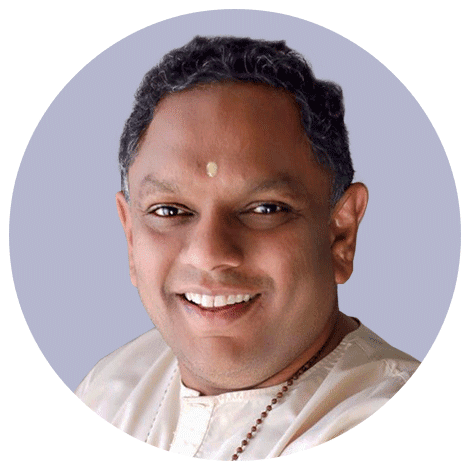 A new-age philosopher and a self-management expert, he has over 23 years in the study and research of ancient wisdom and its practical application in the modern world. His focus has been to help individuals to live life to their full potential, experiencing peace and prosperity.
Saritha is a Vedanta Philosopher & a Spiritual Vegan. She conducts growth sessions for teens & Young adults. She let go of her interest in Architecture and took up to the pursuit of ancient wisdom, Vedanta. She was one of the youngest students at the Vedanta academy, joined at the age of 16 years. She is a Senior disciple of Swami Parthasarathy. Been in the study of Vedanta for over 24 years & has dedicated her life to serve the cause of personality rehabilitation.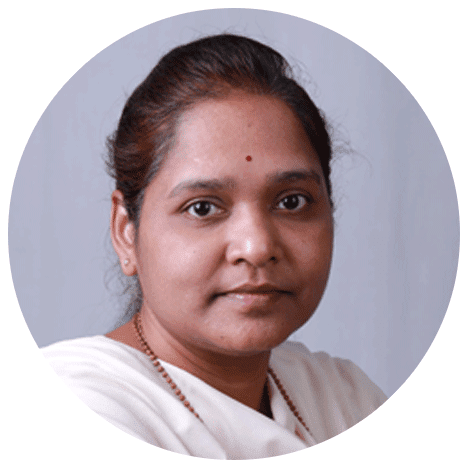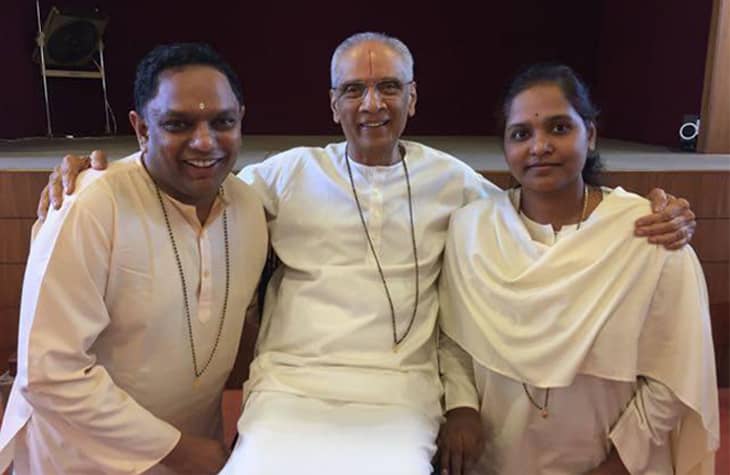 We offer our gratitude to Swamiji. His teachings, support, and guidance have been an avenue of growth and progress in our lives. We take this opportunity to offer our Pranams – salutations to this divine source and to the galaxy of great masters!
Every Tuesday
6 am to 7 am UAE Time
7:30 am to 8:45 am India Time
Every Wednesday
7:15 pm to 8:45 pm UAE Time
8:45 pm to 10:15 pm India Time
Young Adults
Growth Sessions
Every Saturday
10.30 am to 11.30 am UAE Time
12 noon to 1 pm India Time
Ancient Wisdom For
Modern Times
Every Friday
6 pm to 7:15 pm UAE Time
7:30 pm to 8:45 pm India Time
Values That Transform Life
Gratitude is the mother of all virtues. Attitude of Gratitude has two parts
Acute awareness of all that you have been receiving and continue to receive till the time you are here in this world.
Your inability to repay that benevolence. Your awareness and your inability will help to develop an attitude of gratitude.
A refined choice where you observe & understand objects and beings as they are and not what you want them to be.
Three aspects to contentment – gratitude for the past, acceptance in the present, and aspiration for the future.
Playing all the roles of our life to the best of our ability, living life to its fullest potential.
Your Email ID for our team to reach out…
Our World In A Gallery
Spreading the Power of Mind & Intellect